Human Resource Managers and and decision-makers from enterprises, public administration and non-profit organizations were able to learn more about the
TopSharing
model through three regional events in Lucerne, Bern and Zürich. Personal experience of
TopSharing
–Teams were presented and discussed. The website was also launched during this project phase.
These measures helped raise awareness about jobsharing in leadership positions amongst a wide public.
August 2004 – April 2005.
Project Head
Supported by

Financially supported by


Model Development and Pilot Projects
In the main phase of the project, a work-organizational model was developed which serves as guidelines for the introduction of jobsharing in leadership positions in enterprises. The
TopSharing
Model was implemented in three pilot projects: with SwissRe, with Weisbrod-Zürrer AG and with the Swiss Federal Department of Finance. An external evaluation was conducted by the Institute for Economic Research ETH Zürich, in which the realization of
TopSharing
was classified as being "very successful" and the effect of
TopSharing
in the pilot organizations as being "positive overall".
The model and the experience gained are described in the brochure The
TopSharing
Modell :
Teamwork at the Top. [Available in German only:
Das Modell TopSharing: Gemeinsam an der Spitze
].
January 2001 through December 2003.
Project Head
Supported by

Netzwerk Arbeitsgesellschaft NAG
Financially supported by

Preliminary Project
In the preliminary project, a detailed evaluation for a course of action was conducted and a project plan was developed. As a first step, a literature review was conducted. The documentation of jobsharing analyses and experience that was available was scarce but very encouraging. Hence, clear potential for development of the
TopSharing
model was identified. Additionally, a network of project partners was established with the Swiss Society for Human Resource Management, the Swiss Employer Association, the Union for Industry and Trade and Services SMUV as well as the organisation
Deeds Instead of Words.
September 1999 through May 2000.
Project Head
Hans Ulrich Locher
Halo
Aarepark 1
5000 Aarau
www.halo.ag
Supported by

Netzwerk Arbeitsgesellschaft NAG
Financially supported by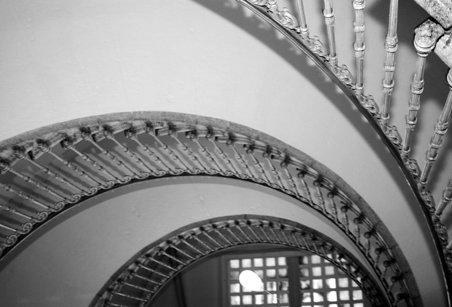 Dr. Julia Kuark
International background and interdisciplinary expertise

Videos

Jobsharing: Two Professionals for the Price of One

Jobsharing partners

Publications
Further publications on Jobsharing and more

Quicklinks